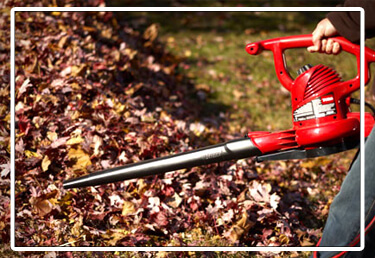 LawnSouth offers a variety of leaf and lawn clean up services.  Clean up services can be a one-time service or with the seasons, as spring and fall often require different services.
For several weeks every year, the trees on your property shed their leaves. If left unmanaged, leaves can suffocate your lawn and prevent photosynthesis.  Leaf removal or clean-up is your only hope.
Our Leaf and Lawn Clean Up Services
Our leaf and lawn clean up services include cleaning the lawn and beds of leaves and debris, removing weeds from beds, trimming dead growth from shrubs, prune dead branches and removing old annuals thoroughly.  We then properly dispose of the unwanted leaves and mow.  We recycle 100% all green waste.
Leave It To A Professional
Your time is valuable.  Though your children may love to jump in the big pile of leaves, raking leaves is not fun.  Instead of doing yard work, have a local professional like LawnSouth clean up and remove the leaves from your lawn. You can have an experienced and insured landscaper remove the leaves from your yard. We have the best leaf removal equipment, so let us do our job and save you some time and effort.  Instead of working all weekend, your lawn could be leaf-free with LawnSouth.  We also offer routine lawn mowing and maintenance and lawn fertilization and weed control.
Trimming dead growth and pruning trees and shrubs can be dangerous and time consuming.  Also, knowing the proper time of year to trim and length should be left to a professional.
Contact or call LawnSouth at 770-642-7713 today to schedule an evaluation of your landscape.