Not only can LawnSouth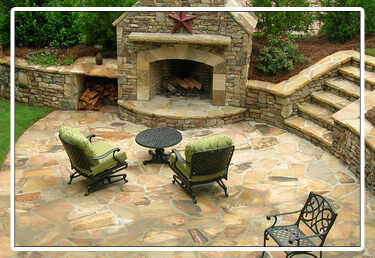 create patios that are aesthetically pleasing, but ones that adds function to your outdoor living area—a true extension of your home. With our beautiful Georgia weather, you can enjoy your outdoor area year round. At LawnSouth, we believe you deserve only the best for your home and property.
Custom Designed Patios
LawnSouth can design a patio of various materials. Options include stone, pavers and brick. All our patios are custom designed based on your needs, budget and planned use. They can vary in size and complexity. From a small, simple patio perfect for a table and chairs to a large-scale terraced one with an outdoor kitchen and fire pit, the possibilities are endless.
First, one of our design experts will meet with you to discuss your ideas and style. Next, we will create a detailed design plan and quote. From demo, if applicable, to clean up, we strive to deliver quality workmanship in all we do.
Our unique patios create beautiful outdoor living spaces so you can relax, entertain and enjoy your outdoor living area for years to come. Whether you want to increase your home's curb appeal or value, or design a peaceful getaway in the privacy of your backyard, patios can provide the functionality and beauty you seek. They also add a low level of maintenance to your landscape.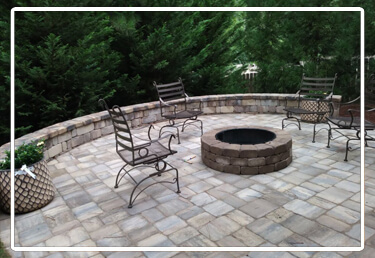 Leave It To the Professionals
LawnSouth has been designing and installing beautiful patios since 1989. More importantly, we are confident in our skills, integrity and reliability. Don't make this project DIY. Projects like this are best left to the professionals. Common DIY mistakes include improper grading, creating drainage issues and poor material choice, to include a few.
With almost 30 years of professional experience, LawnSouth can create the patio of your dreams.
Contact or call LawnSouth at 770-642-7713 today for your patio design consultation.