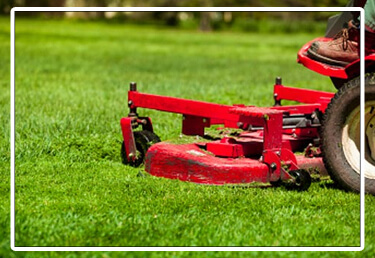 Maintaining a beautiful lawn requires correct and regular maintenance at the appropriate intervals.  The climate in Georgia, though wonderful, makes this maintenance a necessity.  LawnSouth is an industry expert in lawn and landscape maintenance and offers a program to keep your lawn looking great year round.
Spring through fall, we provide weekly visits to mow, edge, prune/trim shrubs, and blow off debris. In the winter as grass growing cycles slow, we make less frequent visits, but provide winter pruning and general maintenance to keep your landscape healthy and ready for the spring growing cycle.
Mowing tends to be the task most people think of when they think of lawn maintenance.  Though regular mowing is an important part of having a beautiful and healthy lawn, landscape maintenance also needs to include shrub pruning, weed control and turf fertilization.  LawnSouth provides additional services including lying mulch and pine straw and planting annual flowers.
Contact or call LawnSouth at 770-642-7713 today to schedule a free evaluation of your landscape and see how we can save you time and make your lawn the envy of your neighbors.